Day by day things is getting digital. Local shop owners are asking us to develop their business site along with local search engine listing. So if they have got such a big awareness then why can't we! after all, we are the bloggers. In lieu to the awareness, I am going to share some productive, moreover, efficient Blogging apps for our bloggers' fraternity.
Google's Android is infamous and mostly distributed operating system on this planet. We are going through digital age; everyone is fighting for the first position in their respective niche.  If you are a hard worker then you deserve to get the first position in the industry. But, sometimes things don't work as expected, there could be many reasons but one reason I figured out i.e., the industry needs the smart worker, along with hard worker. A Smart worker will improve the productivity of the entire business framework.
Why should you lose the ranking, even though you are a hard worker?
It is not at all justifiable.
I would like to help you with my suggestion to these blogging apps for Android. It will increase your productivity, thus, you will be able to manage your work more efficiently. After all, I want you to get that first position in your blogging niche. 🙂
List of blogging apps for Android
Let's discuss in details about productive blogging apps to be used in your Android Smartphone:
Blog Publishing Blogging Apps
WordPress App
This is 'must have' blogging apps for those bloggers who have chosen WordPress as their blogging platform. It is one of the most popular apps in the play store. It allows you to add self-host WordPress blog as well as blogs which are hosted on WordPress.com. Its features include:
Creating blog post
Editing blog post
Publishing blog post
Comment moderation
Vlogging (photos & video posting)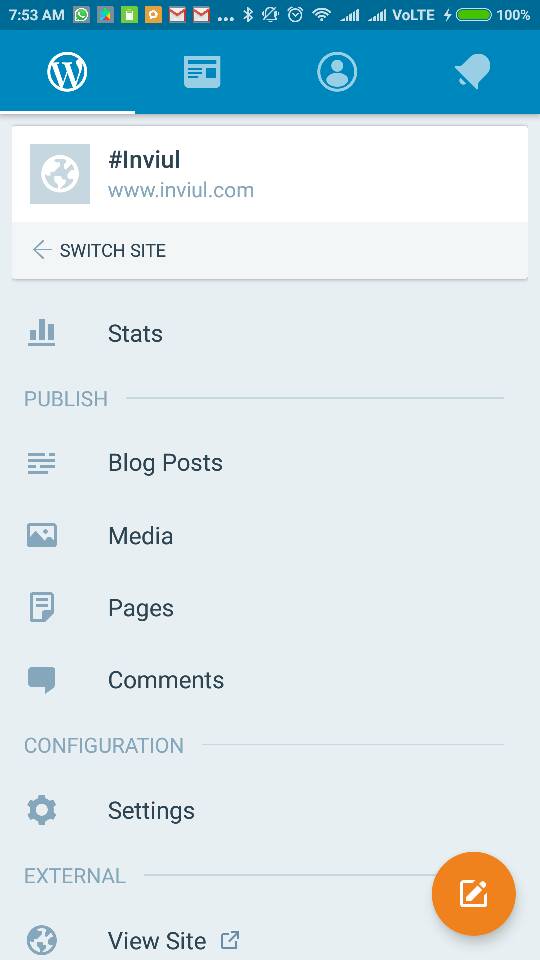 Click here to get WordPress App  from Play Store
Blogger App
It also dominates the blogging arena. Google is the superman behind Blogger platform. I believe, mainly personal blogger uses this blogging platform because most of the professional bloggers have already shifted to self-customized platforms.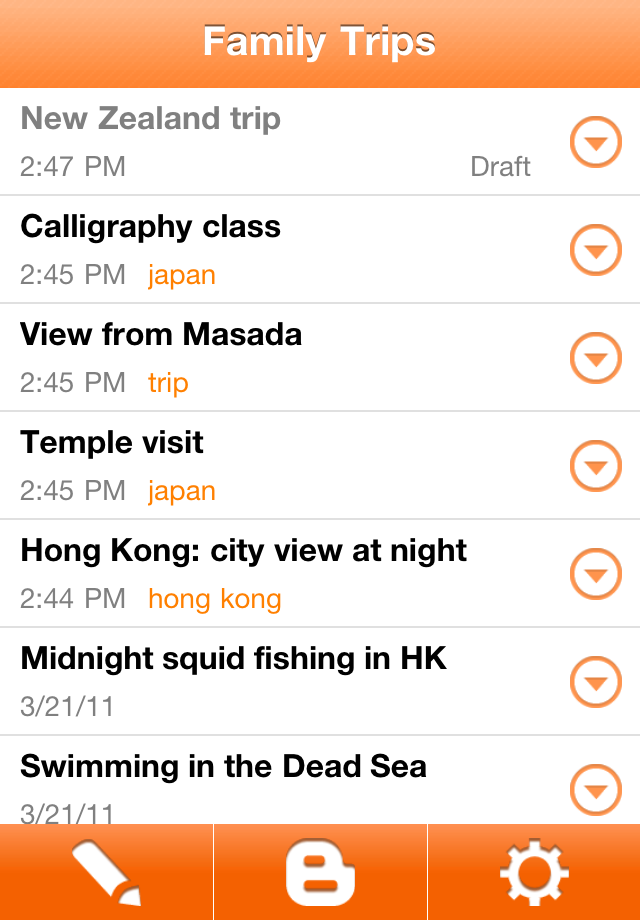 This app is helpful for bloggers who are still using Blogger platform for their blogging; moreover, it gives limited services.
Click here to get Blogger App from Play Store
Tumblr App
Many people are expert in teaching big lessons of life in one or two sentence(s) in the form of quotations. So, the Tumblr blog is infamous for micro-blogging activities. It allows us to post quotations, photos, videos or something that requires less number of words.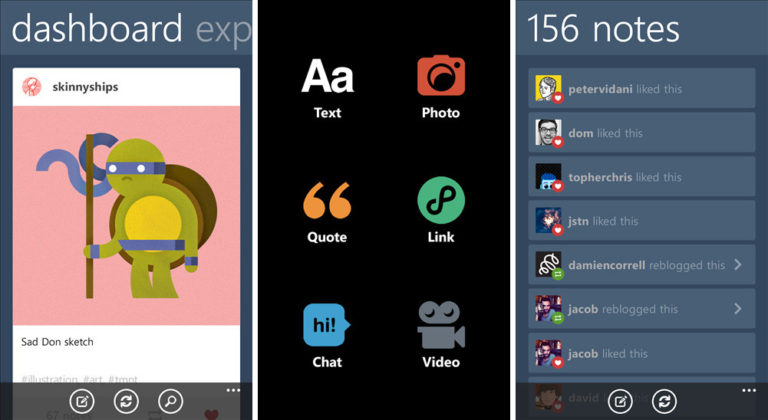 Tumblr blogging apps offer you posting of content, post scheduling, replying to messages and management of different Tumblr blogs. This app also lets you find out fellow Tumblr bloggers from your contact list.
Isn't it interesting?
Click here to get Tumblr App from Play Store
'Writing' Blogging Apps
Writer Plus App
It is one of the best apps to work on content development in distraction free environment; however, you are surrounded by multiple distractions.
It looks very basic with the highly interactive design. I am pretty sure that it will increase your productivity.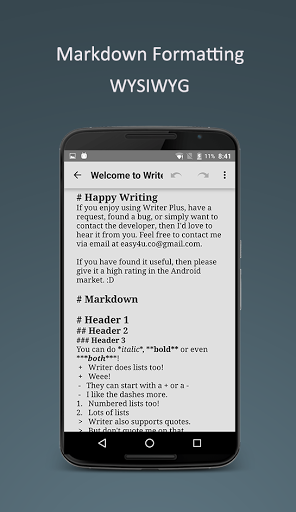 Click here to get Writer Plus App from Play Store
Jotter Pad App
It is another highly efficient blogging app. It has smoother looking minimalist design. Following are the major features of Jotter Pad app:
It allows us to export written content in different formats
Reading time display
Keyboard connection via Bluetooth
Ctrl+Z invokable
Auto stores screenshot of your work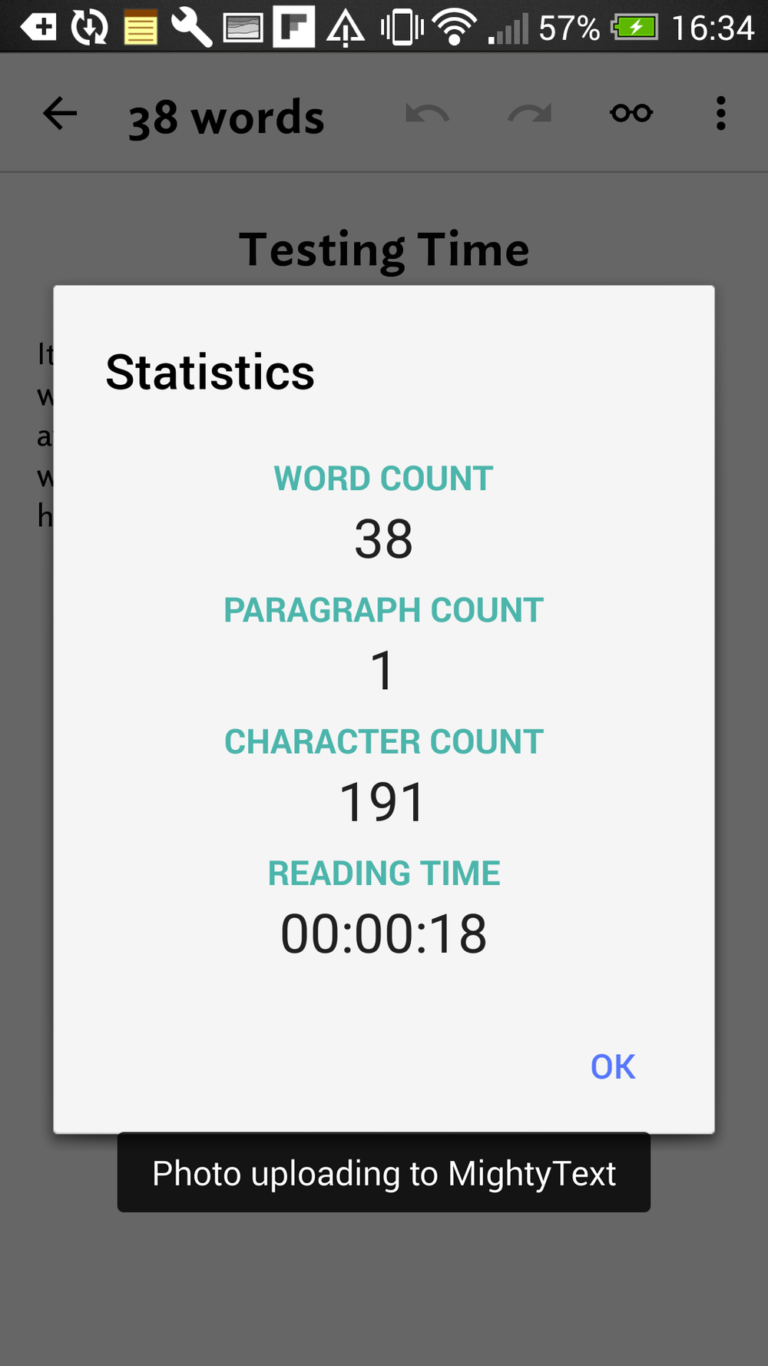 Click here to get Jotter Apps from Play Store
Image Editing/Creation Blogging Apps
PicsArt App
You can edit image like you do in Photoshop (when on PC) with PicsArt app. It has curves, balances, 3D Effects, Frames and many more features.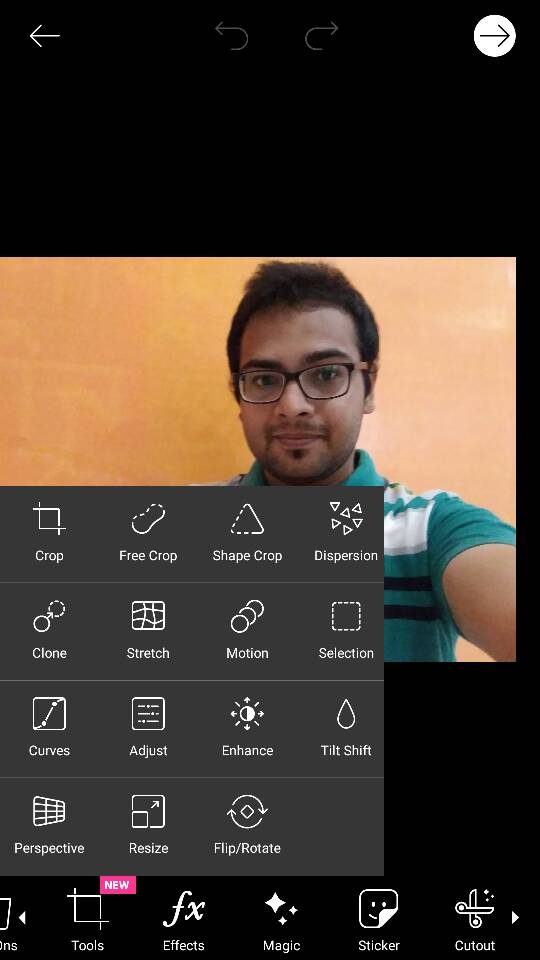 Click here to get PicsArt App from Play Store
Textagram App
We can create best text based image with Textagram. It is exclusively made to develop a high-quality text-based image for blog posts.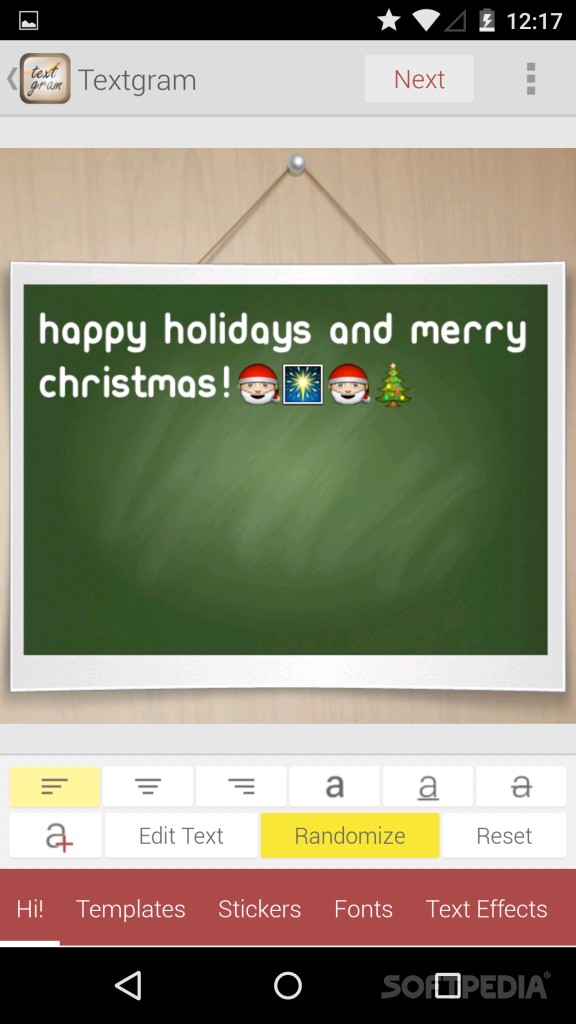 Click here to get PicsArt App from Play Store
Miscellaneous Blogging Apps
Social Media Apps
We are already familiar with Facebook, Twitter, Pinterest and other social media apps. It helps us to manage our social media profiles, pages & communities.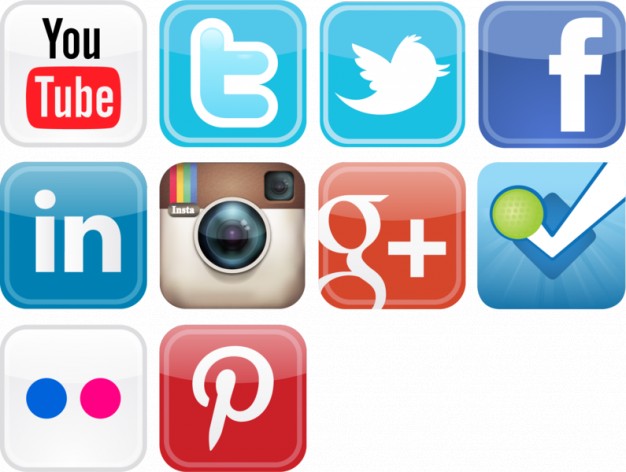 Click here to get Social Media App from Play Store
Google Drive App
If a group of bloggers is working together from different geographic locations then we can create a shared document folder at Google drive and we can access them from anywhere.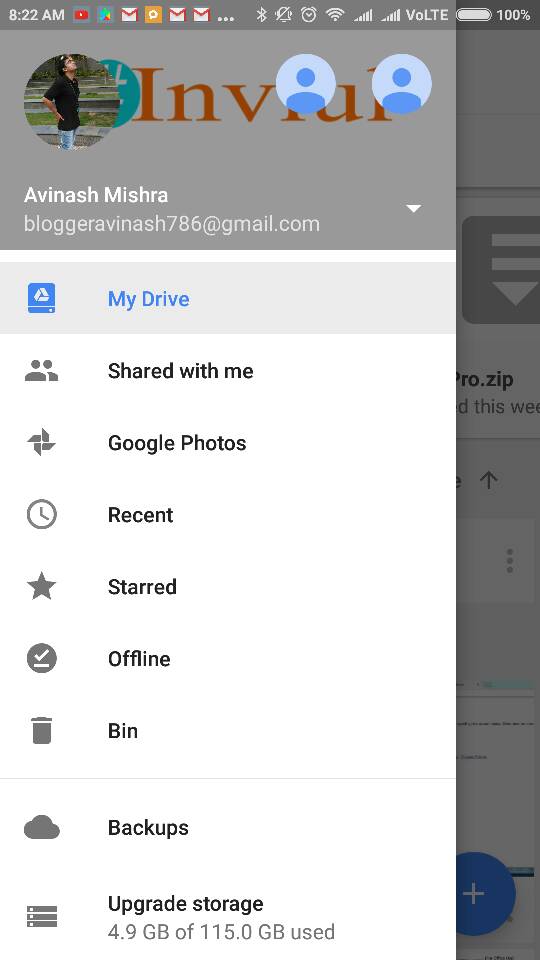 We can store our documents to Google Drive clouds so that we can access them during business tours.
Click here to get Google Drive App from Play Store
Paypal Android App
If we have extended our online business to overseas clients then Paypal acts as our savior. Paypal offers payment services internationally. We can accept and send payment by using email id via Paypal.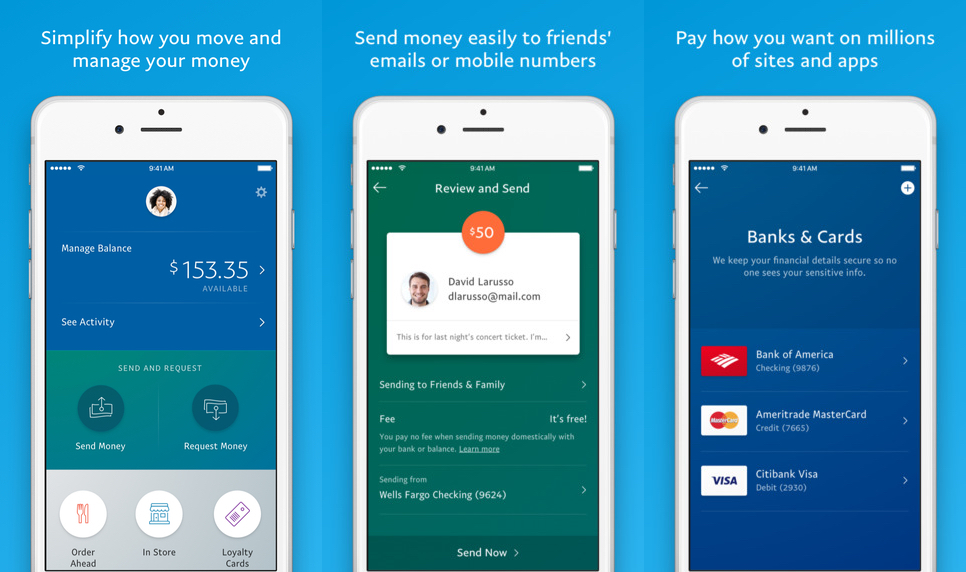 Click here to get Paypal App from Play Store
gReader App
We can easily read blogs posts via RSS subscription by using a gReader app. It collects all the latest articles at one place based on our RSS feed subscription to any website.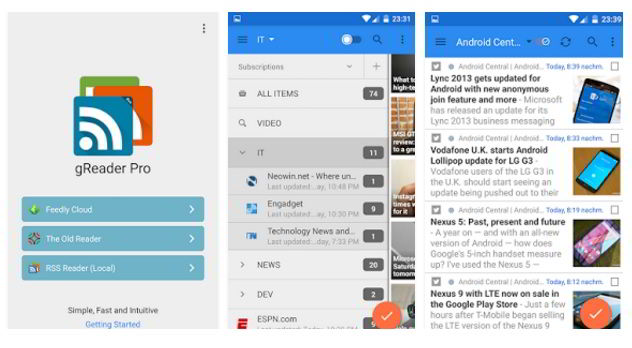 Alternate apps: Feedly, Flipboard, etc
Click here to get gReader App from Play Store
Google Analytics App
As we all are aware of Google Analytics. I believe we don't require any introduction to Google Analytics app. We do have the app to track and analyze all our website's stats.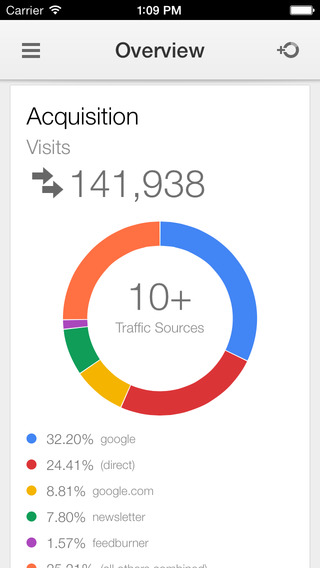 Click here to get Google Analytics App from Play Store
DoggCatcher Podcast Player App
It is ultra lightweight podcast player that allows a user to listen & watch latest podcasts. It also supports Android Wear, Chromecast & Android Auto.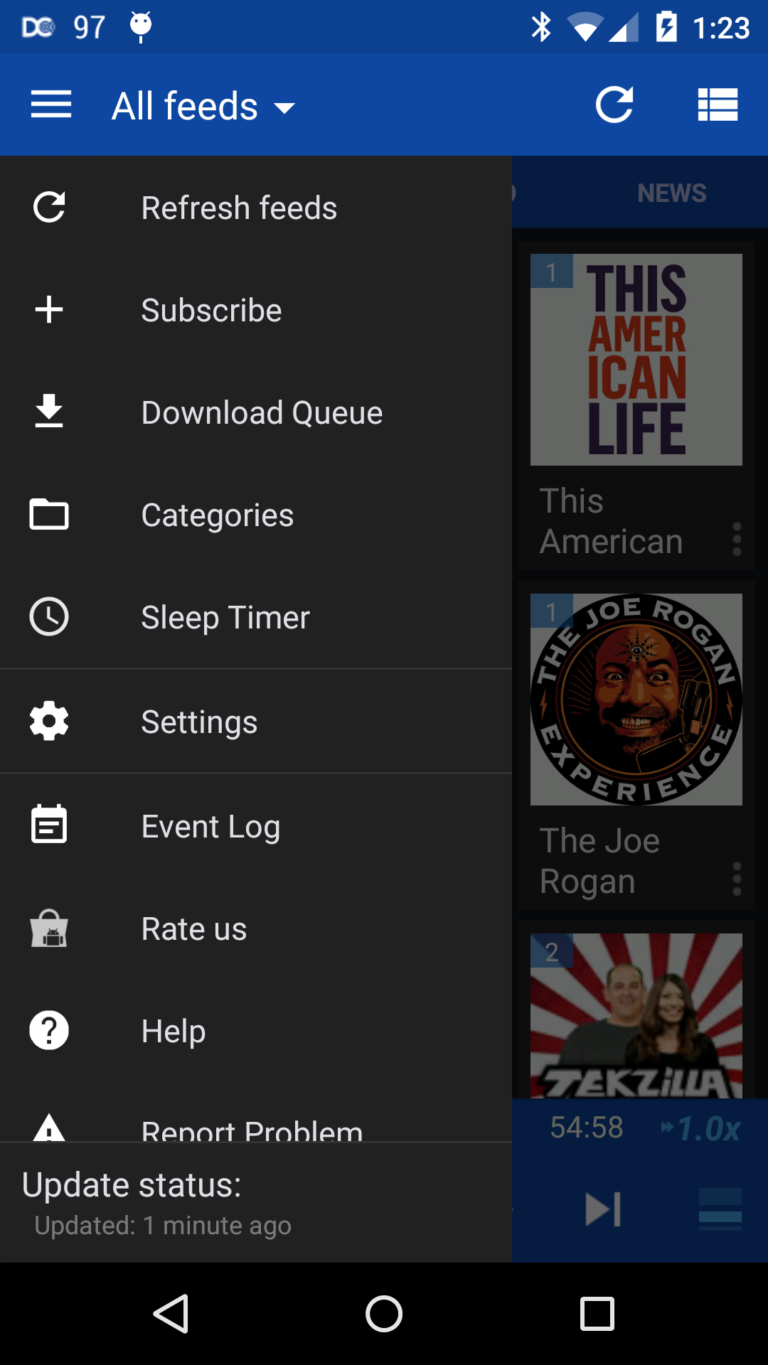 Click here to get Google Analytics App from Play Store
Evernote
When it comes to capturing instant ideas that randomly come to our mind then Evernote works the best. It allows to jot down writing materials, preparing sketches, capturing images, recording voice, and much more.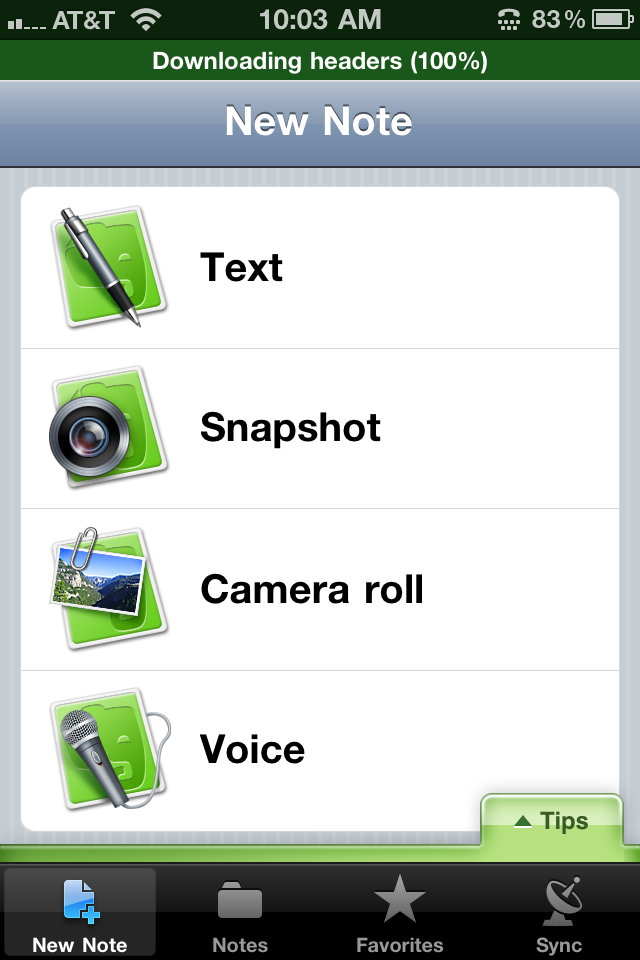 Click here to get Google Analytics App from Play Store
Over to you on Blogging Apps
Did I miss anything?
Ok. Feel free to suggest your apps in comment below