How did the idea originate?
In the blogosphere, very few people (bloggers/commentators) exists who give genuine comments on blog posts. A writer is an artist who knows the art of playing with words and creates a nice piece of content. Nobody can understand it, except a creative writer. A true artist is a hunger for true applause, moreover, he doesn't bother about money except for true respect for his creativity, and so does the same apply to a blog writer. He doesn't need anything, except an honest comment. An authentic comment on a blog post can make his day. Thus, by considering such thing we launched CommentSafe WordPress Plugin exclusively for a creative writer.
I saw many people were just giving comments in two words to well-researched articles, which included images, videos, surveys, etc. I realized such articles do not deserve thin comment because people commented on their blog post just to build backlinks. They really didn't respect the efforts given by the writer. So to stop such a spam commentators to leave spam comments an idea suddenly came into my mind. Why not calculate time spent by readers on particular blog post based on its length and then allow them to write comments?
So this is how the idea took seed.
Then I contributed my idea to WordPress community. I got a positive response from many WordPress community members, which eventually allowed my conscience to develop a WordPress plugin.
WordPress Ideas Forum: Idea Contributed by Avinash Mishra

Collaboration with Arjun
Arjun Rajendran is my good friend since early blogging days. He used to support me in WordPress coding stuff, so he was my first choice to make him as a partner for this project. Hence we collaborated together, however, we are in different cities. He is the mastermind in WordPress development.
We together rock the WordPress because we love it more than anything.
CommentSafe WordPress Plugin Description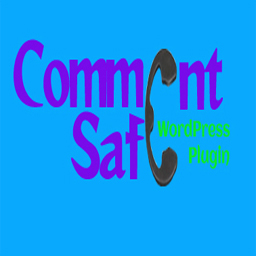 The CommentSafe WordPress plugin helps to stop spam comments by giving time delay in posting comments. As seen many bloggers visits website and post generic comments so frequently without devoting their time to read the entire piece of content, which is not justifiable since writer give their precious time to develop a good quality of content. As discussed the main goal of such commentators is to generate backlinks from comments.
This plugin will give time delay, thus 'Post Comment' button won't be active for a pre-determined time. Blog publisher can set custom time based on the lengths of the blog post. CommentSafe WordPress plugin allows the publisher to enter the custom time (in seconds) for individual articles in 'Add Post' section. It will also stop spam comments given by bots. Since it gives a delay to automated software which easily breaks captcha.
We have already implemented CommentSafe plugin so you can see its live working by visiting any of the blog posts at Inviul .
Features of CommentSafe WordPress Plugin
Improves Bounce Rate
STOP Spam Comments
Improves Engagements
Allow Authentic Comments
No need to use Captcha
Premium Version Includes
Highly SEO Concentric
Focused on Internet Marketing
Multiple Comment Options
Many more
How to download CommentSafe WordPress plugin?
CommentSafe plugin can be downloaded from WordPress.Org.

Write a Review
You're requested to write a review about our plugin and link (nofollow/dofollow) back to this page. You can also give use 5 stars at WordPress.Org.
Open Invitation for Feedback
We are opened for your feedback.
You can share your suggestions, feedback, comments, and ideas via the Contact page.
Email: [email protected]