New Zealand is one of the dream destination or travel destinations for many travelers. If it's your once-in-a-lifetime trip to this wonderful destination, be prepared to see its fantastic attractions that will appeal to tourists of all kinds. The glorious scenery of the country offers provides tourists with the most extraordinary travel experiences of their life. With the same size of Great Britain and comparatively very fewer inhabitants, you'll fall in love with the vastness of New Zealand. Here are some of the places you must travel to if you're planning a trip to the country.
List of some of the best places for your Travel Destinations in New Zealand
1. Bay of Islands
This is one of the best spots in the country with countless amazing activities for the tourists. A three hours road trip from Auckland would get you to this tremendous spot. From fishing to adventurous water sports, you'll be thrilled beyond your imagination. It is a combination of 144 islands and there's a lot to see and do there. Paihia Dive's scuba diving is one of the most fulfilling experiences. This is surely one of the best ways to explore the underwater world. To catch the best sight of dolphins and whales, Fullers GreatSights Dolphin Eco Experience is truly magical. If the conditions are well, you'll be thrilled to swim with these wonderful dolphins.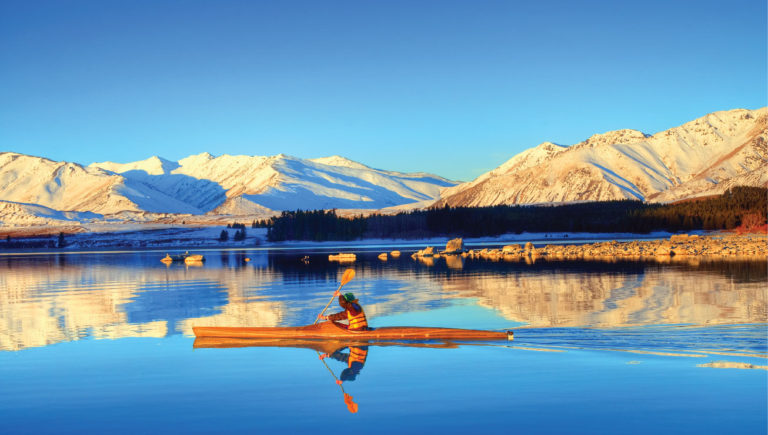 2. Queenstown
You can't leave New Zealand without exploring Queenstown in depth. That's how amazing this wonderful place is. This adventurous land would keep you entertained till the very last moments. Spring and winters are the best times to visit Queenstown if you wish to experience truly magical skiing. The adventures do not stop here. Skydiving, bungee jumping, and river rafting are some thrilling adventures that can be best enjoyed there. It is also home to Shotover Canyon Swing, the highest cliff jump in the world. Queenstown also holds a special place for a wonderful dining experience.
3. Christchurch
Once terribly hit by multiple earthquakes, this tourist destination is one of the finest places to visit if you're in New Zealand. This garden city will keep you amused throughout your trip. From the scenic beauty of the rich history, it's worth exploring it all. The Christchurch Botanic Gardens are one of the most stunning sights in the city where you'll come across a unique tree species of New Zealand. It is truly a treat for the nature lovers!
4. White Island
Make your way to the most active volcano in the country. There are multiple ways to explore this fascinating attraction of New Zealand. One of the most interesting of these is a helicopter ride. If you're ready to stroll, wearing a mask and a hat is a must because of safety measures. Some of the other wonderful experiences in and around the area are boat rides and scuba diving. Exploring the rich history of the White Island is always interesting for the tourists.
5. Auckland
New Zealand's largest city, which covers over a quarter of its population. It is a mix of old and new and is surrounded by majestic waters of the harbors. You can watch the ocean sunset and enjoy kiwi wine here from the vineyards.