To Mothers….To Motherhood
The movie Secret Superstar ends with above four words so I decided to begin this review post with those words only because a good start is incomplete without the name of Maa (mother). As a perfectionist, Aamir Khan always tries to present the best version of his previous work. Therefore, he is successful in presenting best version in his next movies.
Secret Superstar has the perfect blend of motherhood, love, affection, disrespect and the above all it depicts the story of chasing dreams. Its packaging has the wonderful story of life.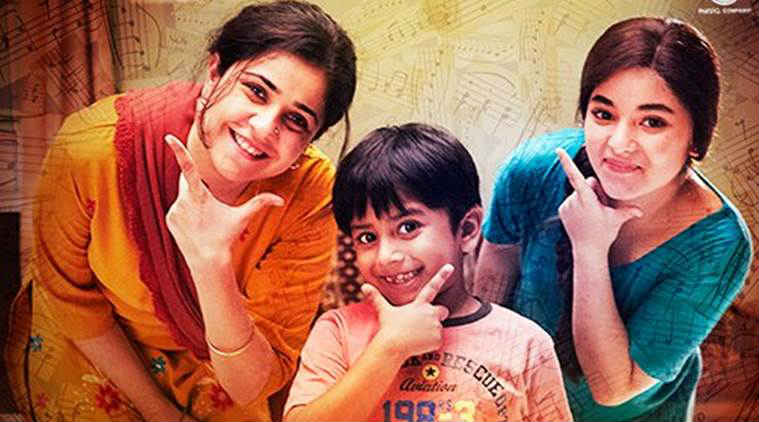 Star cast of Secret Superstar
Aamir Khan as Shakti Kumar
Zaira Wasim as Insia
Meher Vij as Najma (Insia's Mother)
Tirth Sharma as Chintan (Insia's Best friend)
Raj Arjun as Farookh (Insia's Father)
Kabir Sajid as Guddu (Insia's younger brother)
Director
Secret Superstar Movie Plot
The movie starts from inside of the train where school students were returning from the school trip. The train stops at Vadodara station and Insia's mother was waiting at the platform to pick her and take it her to home. Insia found left eye of Najma was swelling so here audience could identify the home violence. So the story is all about typical Muslim family where there are lots of restrictions for a girl child or existence of a female member.
Kabir has the mentality of a male chauvinist pig. He treats her wife (Najma) as his slave. He always involved in home violence with his wife. Najma is illiterate, however, a genius. She fought against entire in-laws family and raised a female child.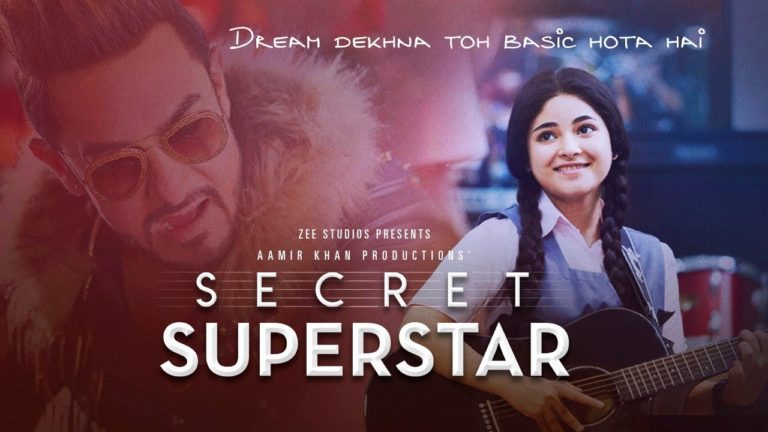 Najma gifted guitar to Insia when she was 6 years old. So this was the age where Insia gradually developed her passion for music. She was well aware that her father won't allow her to pursue the singing dream; hence, despite everything she always tried to excel more in music. She had an opportunity to participate in a singing competition where the prize was a laptop with 1 years free internet connection. But, she couldn't make it because the mood of her father was not so good always. That is why she couldn't get permission from his father.
Insia's mother understood it and secretly sold her necklace to buy a new laptop for her. So the making of real secret superstar turns true when Insia got her new laptop. She uploaded her solo music video on YouTube wearing Burkha and she got huge success with landmark hits to her YT videos.
Kabir's anger was the curse for his family which lead to violence with her wife and Insia lost her laptop as well as Guitar.
Shakti Kumar (Aamir Khan) had a similar situation as he got the divorce from his two wives. Also, Music association has rejected him and he was going flop in the industry. In that situation, he came as the blessings for Insia. He heard Insia's voice on YoutTube and invited her to record a song. Insia managed to go to Mumbai to record a song in school hours itself.
Insia met a lawyer in Mumbai where she discussed her family's situation. At the end, Najma furnishes all her power and neglects her husband at the airport when they were going to Riyadh. Moreover, She handed over divorce papers to him.
Its climax is quite emotional and touchwood. Insia finally wins best singer award and Shakti Kumar revamps his career again.
In all this, Insia's best friend Chintan helps a lot.
The Verdict
Secret Superstar is one of the best family-centric movies. You must go with family this Diwali. It is full of emotion, affection, love, motherhood and much more. The most important thing, it is about Women Empowerment.