On 22nd March 2016, I came office earlier than usual timing since I had to catch train in the evening. I was all set to celebrate Holi vacation with family at my home town in Bihar.
I had to catch Vibhuti Express from Howrah station which departs by 8 PM. Despite heavy traffic on the road I reached station by 7:30 PM. I approached inquiry office to know the status of the arrival of the train. I rushed towards Platform no. 10 and got my birth in sleeper coach (S10). Train was on time so it started exactly by 8 PM.
Train reached Patna Junction by 7:30 AM on 23rd March 2016. I came out from the station and caught Auto rickshaw for home. It was the day before Holi. Everyone was happy at home. They were preparing delicious foods. I was very cheerful by meeting my siblings, parents, grandparents and other family members.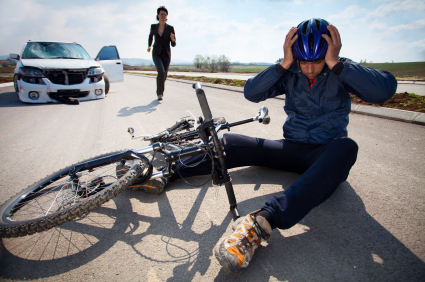 Safety Failure Reason# 1 : Obstinate Behavior
I had skipped my Holi shopping at Kolkata so  planned to shop at my hometown. Parents were not agreeing since I was going for shopping by bike. Everyone knows I am not a good rider. I disobeyed everyone's word. I took bike and went for shopping. Fortunately, I wore helmet. I took few minutes ride then reached to National Highway# 30 (NH 30). Road was completely vacant since it was the time of Holi. Everyone stays with family during festive season. I twisted the accelerator. Now pointer of the speedometer reached to 80 KMPH. I was enjoying the ride and covered the distance of 10 KM in very less time.
Safety Failure Reason# 2 : Notion of Nothing bad can happen with me
Finally I reached at the showroom and finished my shopping. I headed towards home with same pace as I was going for shopping. One thing I had in my mind to prove myself correct about riding bike.  I was unaware of the next incident which was going happen with me. I had prejudice that nothing bad can happen with me. Thus, my fake victorious smile was going to fade in few moments.
Safety Failure Reason# 3 : Over confidence
I was riding near to countryside. I was indulged in such happiness that I even forgot to see sand on the road. Suddenly bike skid due to sand while taking turn on the highway with the speed of 80 KMPH. Thus, I met with first ever bike accident in my life. I was completely out of the world after the accident. Local people took me up and made me relaxed. One person among those people called my parents. They admitted me in nearby hospital for the first aid. After a month I finally got recovered and took pledge to be safe and spread the safety awareness.
Here are the few points to take away from above story:
Always wear helmet.
Never disobey elders. Sometimes 6th sense warns us from mishap.
Never lose yourself when road is empty. Always ride with average speed.
Don't keep prejudice that nothing is going to happen with me. Always remember- Safety begins with me.
Keep prior planning of everything before going for vacation.