Are you a job seeker? Are you getting difficulties on making money online? Do you want to earn extra bucks along with your full-time work? Do you want to make money with your hobbies?
If you are surrounded by such kind of questions and not getting any solution; then you are at the right place. I am making money online since 2012 and today you will learn a solid full proof process of online money making. First I will begin with my story (in short) about how I ended up making money online with blogs and other online sources.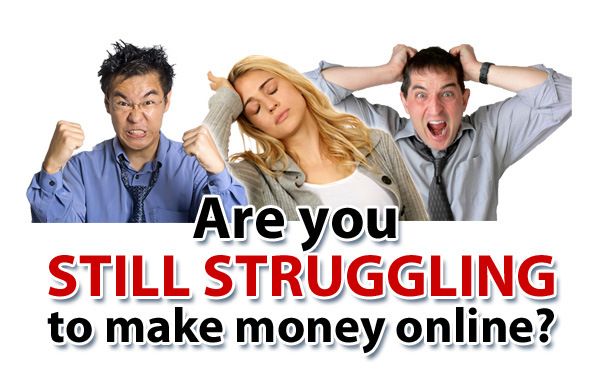 I am your best friend with full concerns about your financial situation; therefore, I want to help you so that you could also make money like well to do internet marketers.
I started my online journey with a goal, that was to support my family financially and giving them a kind of financial security. It all happened because my family was going through financial crisis during those days. Few people came forth to support me; however, there were hidden personal benefits behind their support. I personally feel Multi Level Marking (MLM) does not work well, because we don't find any kind of innovation behind it. It is better to become a sales man, instead of joining any kind of MLM business.

So I got few MLM opportunities, but they didn't excite me. Eventually I posted my concerns in one of the Facebook groups and one of my seniors from my college replied in the thread. This was the day when first time I got familiar with Internet Marketing, Blogging, etc. He explained me how he is making money online and living his dreams.

He supported me in getting my first domain & hosting. I am very thankful to him. He is now multi millionaire who is running a multi dollar digital marketing firm in India.
Today I am going to share the same ways as shared by him to me. I am pretty sure it will definitely work for you too.
1. Keyword is the king
"Content is undisputed king"
I would say keyword is the shadow king of content. If you have spent a good time on keyword research and really came up with good ideas which include less keyword competitiveness. Then I would say you have won more than half parts of the battle because all the online money making system revolves around the keyword.
I follow the agile methodology to deliver my online projects. So keyword research goes on simultaneously with content development and optimization. We will discuss optimization in another section of this content.
Long Tail Pro tool is one of my best keyword research tools. It suggests long tail keywords for which we can easily grab the position in search results; additionally, each keyword suggestion comes with details like DA, PA, language, location and the most interestingly Keyword competitiveness (KC). I believe every internet marketers should have this keyword research tool. Personally, I would like to suggest you find keywords whose KC is less than 40. Such keywords are easy to achieve ranking in search engines. Currently Long tail pro is coming with good discounted price, only $25 on the annual plan. I'd highly recommend you to get this keyword research too. It will boost your effort in your journey to making money online.  Click here to get LONG TAIL PRO.
 2. Traffic is the funnel in making money online
Next, he suggested me to get traffic to the website. It was the biggest challenge for me. I was just sharing blog posts in 100+ Facebook groups, tweeting, Google + share, etc. I managed to get traffic from these social media sources, but that was not highly recommendable.
If you want to play the game on the internet then you should have mastery over organic traffic. Search engine optimization (SEO) was/is the only way for me to get organic traffic. I had already won half of the battle by doing intensive keyword research. Now other focused areas were On-page & off-page SEO.
I did on-page SEO with Yoast SEO plugin. It is one of the best SEO plugins. I mainly focused on quality link building for Off-page SEO. However, Off-page SEO is not only centered at link building rather it has some other focal points that I will discuss in subsequent blog posts.
3. Monetize your blog
Everything was set for me. Now it was the time to channelize the traffic to generate some income. Initially, I applied for Google Adsense. They rejected my application on the first submission. I analyzed the reasons and added few more quality contents. After 7 days I again applied for the same and they approved this time. It was the biggest happy moment for me in my dot com journey.
I will write another blog post on Google Adsense approval.
Suggest Reading: How to create wealth online in 3 months?
Later I knew affiliate marketing so I also participated in major affiliate programs. I promoted products from Click Bank, E-junkie, and Themeforest.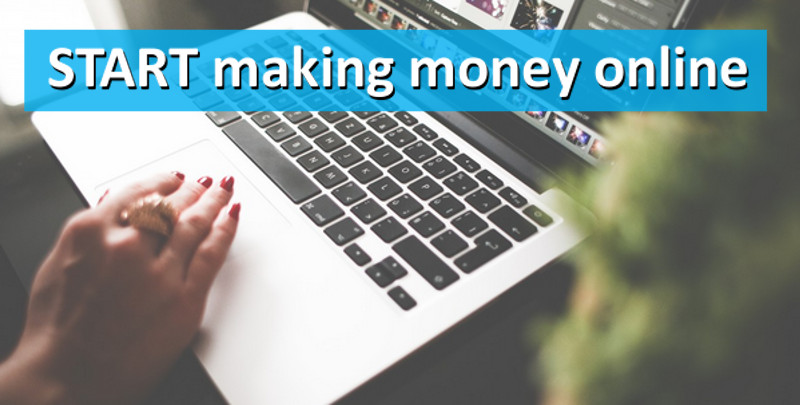 4. Scaling up the business
Till now I was making money online with my blogs only. Since my blogging business was on right track so I thought to scale up the business to the next level. Therefore, I started selling my services online. Services include- Blog Consultation, Commenting Services, Logo Designing Services, Content Writing Services, Web Development Services, Web Designing Services and Keyword Research Services.
I also marked my offline presence and started event management. I did event management like Social Media Summit, Bloggers Talk, and Bloggers MeetUp 1.0.
5. Consistency
If you walk the miles in the journey of your dream road then you see paths to your goal are irregular, plain, metallic, etc. You need to learn to walk on different shades. So that you could make focused with full concentration. You have to be very patient and motivated always.
Over to you
If you need any guidance then feel free to mail me your doubts. I am always ready to help you. Together we will grow.
Best Wishes