Most of the people around the world love to travel, to explore different places around the world. Scientifically it not only refresh the mood but also helps one to enhance the creativity to look the world inherited with different cultures, traditions, customs. Diversity in climate, variety in historical backgrounds of the world not only enhance your mood but also can be inspirational, even can motivate your imaginations. Travelling and tripping are the captures of life which are forever leaped in living experiences. Journeys are wonderful moments of life, in fact, many health types of research claim that traveling can benefit us in various ways.
As it is known fact that vacations are why called joyous moments of life as because it regenerates the positive energy and mood which is lost from hectic schedules. But before traveling one need to clarify many necessary points. Pre-planning for trips is a mandatory need, so before leaving for a journey list up all necessary things, such as food, clothing (according to the climate of destination), leaflets of hotels, cash and credits, first aid, chargers for camera, laptop, mobiles, tablets, many more small big things.
Apart from talking above for travel carrying requirements let's just focus on health benefits of exploring and traveling which is encircled with emotional, physical and mental health boons. So visiting a place and can soothe your health in the greater way.
Well, there are various ways to make life better, happier and enjoyable and one the way is traveling. So let's find out how traveling benefits health and mood.
Explore Your Mind
Travelling is something which is a lifetime achievement of memories, experiences. It brings the newness to mind, thoughts, mood even can increase the creativity stuck into your mind years back. It often gives life a sense of living with purpose which includes inspirational and motivational discoveries. And it triggers the thoughts of creative skills as it teaches you about yourself first. Which ultimately establishes the peace of mind, patience and boosts confidence too.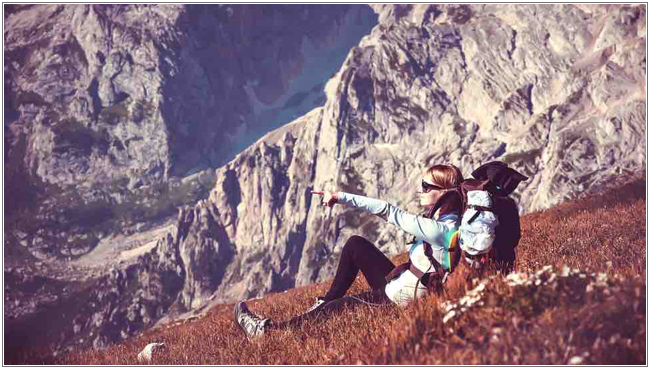 Broaden the Education
Travelling can help you to enhance practical education and learnings about different cultures, histories, languages, art. Tripping on vacations built the memorable, joyous discoveries which are more than enough of just reading a book on particular. The whole life experience is the most catchy journey with replenishing and refresh the mind, open the locked doors of knowledge. The journey can help in increasing better communication skills and boost the confidence of self-help. It brings the power of self-dependence, can even help to understand people with various cultures and practice. Travelling also helps to think in more creative, practical and in the broader way, It can motivate with many inspirational surroundings, people, etc. It helps to know, to think and to realize the actual world.
Life Hacking Memories
If you love to explore the world than with many learning you need to capture those moments as lifetime living memories. For this, you need to take captions so that you can later on share, and look to such happier. Pixels your experiences in camera, or write up about your living journey in dairy, with hack the world of your eyes and thoughts. The self-journey with own experiences of joy, laugh, thoughts, the glance will mark more expressions to words and captions in your scraps.
Happy Healthy Journey
Travelling is something quite dangerous, as because one can easily face many live problems in the whole journey, not only in regard to health but also with circumstances and situations. With hectic and busy schedules we all are facing many health problems. Travelling can lower the risk of anxiety, depression, and stress. Going for a travel trip is one of the best and healthier alternatives to recharge the mood and health. Traveling benefits in three life perspectives that are emotional, mentally and physically. Visiting one a while in a year is scientifically proven as the pleasant way to replenish and refresh humor.
Although a health study of Marshfield Clinic in Wisconsin proves that, women who travel at least twice in a year are happier and likely to be less depressive than those who travel less than once a year. Travelling brings mental satisfaction and boosts the happiness of facing new experiences.
Another health study from Cornell University claims that those who travel are more loveable souls as because traveling not only leads to new experiences but also take away one from busy routines, as during travel one will never worry about work or other problems of routines. It can give the remarkable gain in health and can make one realize how wonderful the life is, how motivational nature is and how beautiful the gift is live.