Today we went office for weekend support and after finishing our work we planned to watch Dangal. It was very hard to get tickets online. We left office in hurry and headed towards RDB cinemas, Salt Lake, Sector 5. We reached the box office and surprisingly we got two tickets. Thanks to god. 🙂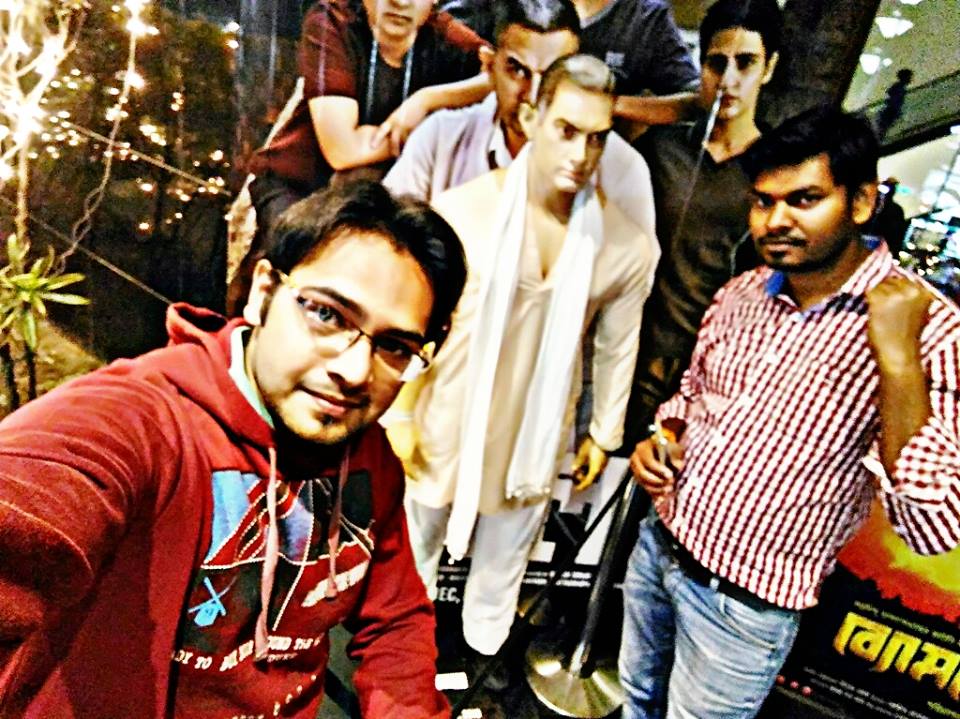 Dangal is sports based biographical film. It is a story of former National level wrestler who gave up wrestling career because he was unable to manage bread and butter for his family. He gave up his gold dream to win for his nation.
It is the story of life where we need reason to live with pride.
Dangal star cast
Aamir Khan
Sakshi Tanwar
Fatima Sana Sheikh
Zaira Wasim
Suhani Bhatnagar
Director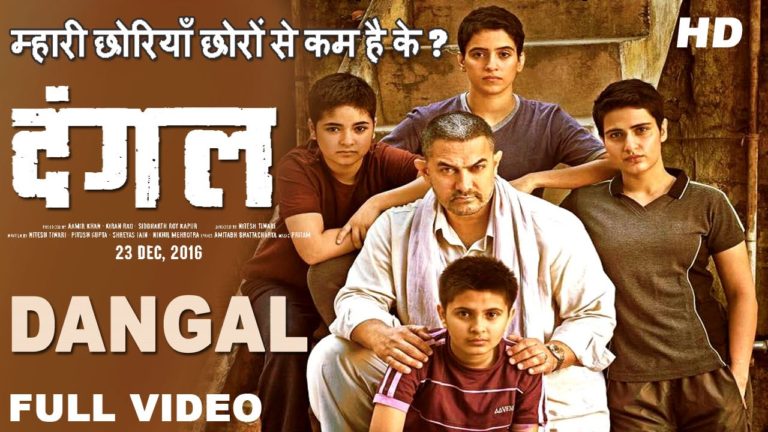 Dangal movie review
Dangal movie portraits the real life story of a sportsman. He gave up his sports career because he was unable to make enough money out of it. Movie depicts in-general incidents. In India there is no career in sports other than cricket where sportsman could secure life of his family. It is very shameful to have such situation.
Mahaveer Singh Phogat (Aamir Khan) was an extra ordinary wrestling champion. He had dream to win gold medal for his country but he couldn't make it because of the situation of his family. Thus, he started doing job. He never lost his hope and he desired to make his son gold medalist in wrestling, but her wife gave birth to his baby daughter. She gave birth to 3 daughters. He was not disappointed at all. Even he didn't lose hope.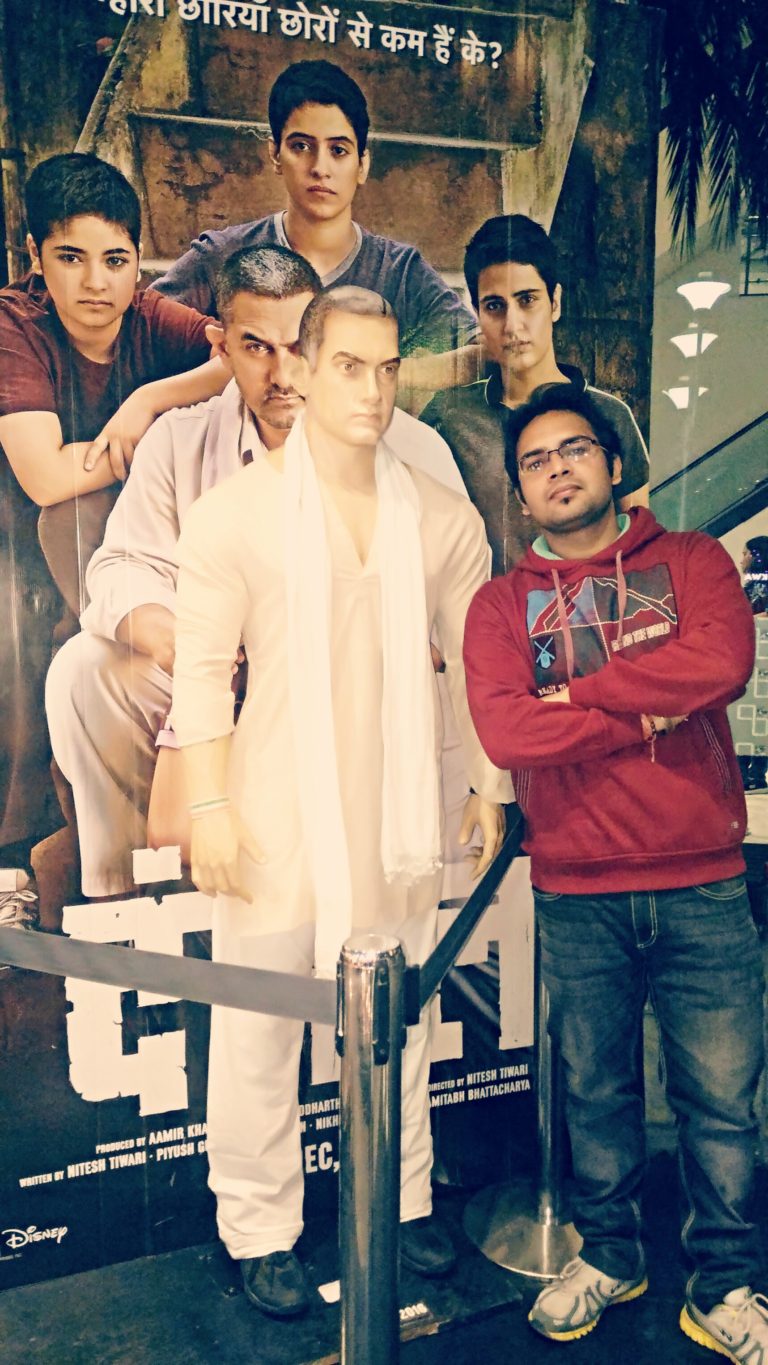 One day when his daughters quarrels with two neighbor boys and imprinted strong punches on their face. Mahaveer Singh was very happy. He was really surprised that his daughters could make such a strong punch. His dream of winning gold medal again took birth in his mind and from next day itself he started giving training to his daughters.
He trained her daughters to fight against male wrestlers. Girls were physically weak so Mahaveer planned their diet. He trained in strength training, cardio, running, aerobics and many more exercises. Those girls were very brave; they made male wrestlers down to their knees.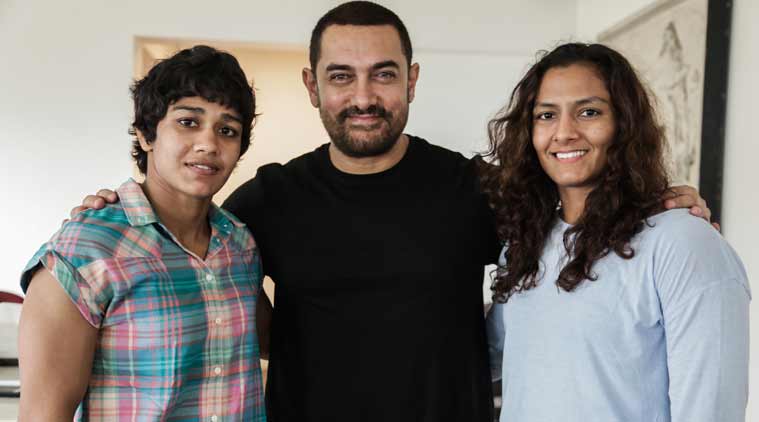 At the end Geeta won national championship and got admitted to National Sports Academy, Patiala. She met new coach there at NSA. Her coach declared training given by her father as outdated. She participated in International championship and lost the championship. She realized her mistakes that she avoided her father and the techniques. Babita (Younger sister of Geeta) also cleared National championship and got admitted at NSA. Now Babita acted as mirror for Geeta. She let her realized mistakes. Babita acted as mediator between Geeta & his father and sooner they patched up.
Geeta again started intensive training under the guidance of his father and ultimately she won Gold medal for the nation.
Positive aspects of the movie
Emotion
Drama
Good and dedicated acting
Feeling of nationalism
Inspirational
Motivational