Kalpana Patowary, the known name in Bhojpuri industry. She hails from Assam and won the heart of Bhojpuri, Tamil, Bengali and Hindi audiences, including Assamese audiences too. Recently, she launched a new Chhath Puja song. I was totally into the spiritual zone when I watched the song's video and listened to that song.
Kalpana's Chhath puja song is simply touchwood, which connects with our mind and heart. It establishes the direct contact with God and marks the feeling to be proud on our regional festival.
We will talk more about the song, but, before that, I would like to tell a little about Chhath puja. So our new readers could connect themselves with this review post.
Chhath Puja – An Introduction
Chhath Puja is a four days Hindu festival, which is celebrated mainly in Bihar, Jharkhand, Uttar Pradesh (UP) and Southern part of Nepal. People of all the ages perform Chhath puja with full enthusiasm. This is the festival of cleanliness, unity, welfare of the entire community and good health.
The first day is all about taking a dip in holy rivers like Ganga, Kosi, Son, etc. After a dip into the river devotee prepare offerings and share with family, friends, relatives, and neighbors. The first day is named as Nahaye Khaye.
On the second day, devotees go on fast for the whole day and in the evening they prepare 'Gud kheer with chapatis'. They offer first to god then they break their fasting and distribute the offering among family members, relatives, and neighbors. This day is called as Kharna.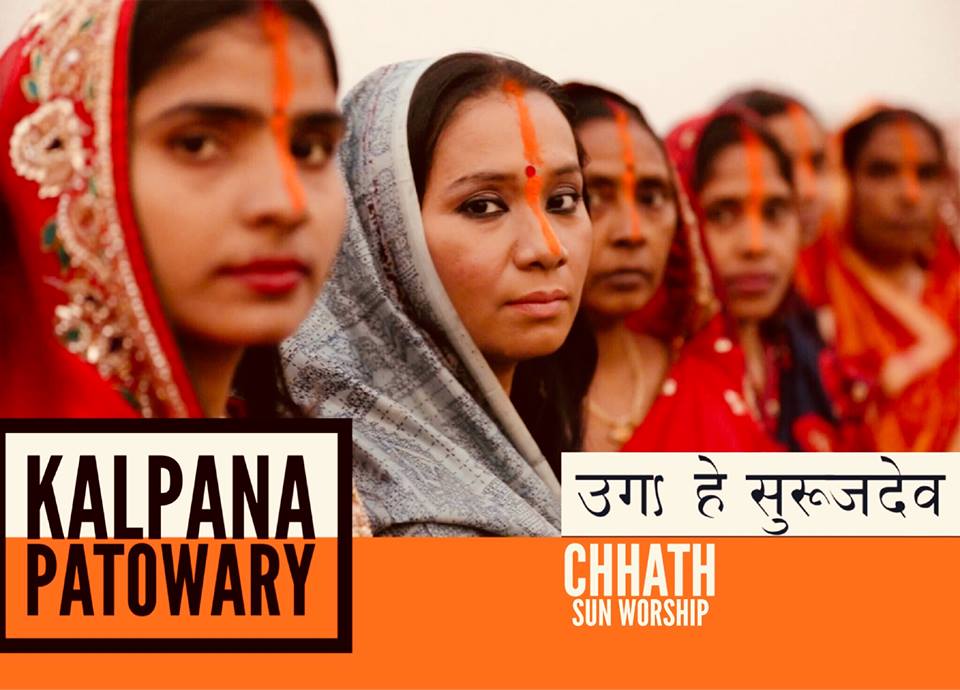 The third day is called as Sandhya Arghya, in which devotees gather near the bank of rivers with their family, friends, relatives and all the people of society and they offer arghya to setting sun.
Fourth day and the last day is called as Usha Arghya in which they follow the same process as Sandhya Arghya. But, the difference here is they offer arghya to rising sun.
Apart from Hindu, Chhath puja observed in different communities too like Muslim. Additionally, people who migrated to different parts of the world also perform Chhatha puja. Hence, Chhath puja seen in US, UK, Australia, Mauritius, Indonesia, New Zealand, Japan, Macau and some other parts of Europe.
Kalpana's Chhath Puja Song review
Recently Kalpana launched new Chhath puja song video. It is like reboot version of traditional Chhath puja song which we are listening from long ago. When I first watched that video then I got goosebumps. It directly touched my soul and made a place at the core of my heart.
The song starts with the deep pronunciation of mantra and it captures your heart when Kalpana takes initial hum of the Chhath puja song. Later on, the song captures entire body with background score. It gives supernatural soulful feelings.
I am away from my home and got tears in eyes while listening to this song. It reminds me of my home. I made a call to my mom and talked to her about Chhath Puja. Due to some circumstances, Chhath Puja is not happening at home. That is why I didn't make to go home this time. However, Chhath puja song by Kalpana never made me realize that I am away from home this time.
Let's move forward to the review.
The entire video is a great message to society. It is the emblem of Hindu Muslim unity in our society. I have never seen any Chhath puja motion picture that depicts Muslim community is performing Chhath puja with similar rituals as Hindu. The entire video is speaking many things about our society. I must recommend watching this video to those people who always tries to spread differences between these two communities. This Chhath puja song video is simply awesome.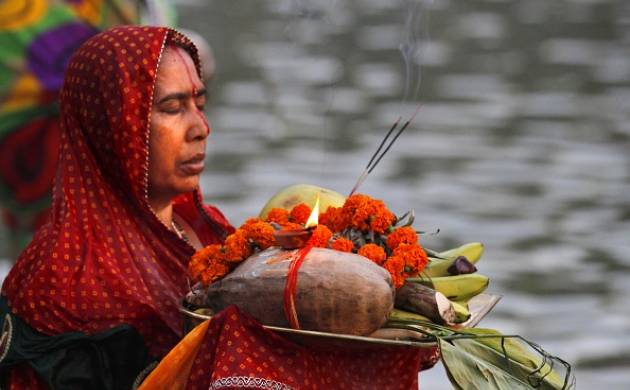 As the song moves on further, it has pictured the unity at our own home too. Family members are together and enjoying this holy festival.
Kalpana beautifully showed vermilion done by female devotees from forehead to the tip of the nose. It is quite attractive and spreads the true feelings of respect adorably. Finally, the song ends with sunrise with 'aalap' in the background.
Apart from lyrics and pictures, music, as well as background, score equally contributed well. Their impact gives touchwood feelings to our heart.
The final verdict
This Chhath puja I would recommend everyone to listen to this song. It touches our soul and marks soulful goosebumps.
So here is the song for you: