Today blogging is no more for fun, but for fun and money. Below are some popular PPC advertising techniques (networks) that you can take advantage of to make money with your site or blog.
Google AdSense
Google AdSense is not the oldest advertising network, but since when it was launched it has dominated the market. It pays better than any other network. Over 70% of all blogs/websites use Google AdSense.
Recommended Readings: Get Google AdSense approval in 7 days
Media.net
This ad network is associated with Yahoo and Bing. They have been growing very fast and getting popular day by day. It is the best alternative to Google AdSense. They also have strict rules like Google AdSense so a bit difficult to be approved. They pay as much as Google AdSense and sometimes more. Their ads are more targeted. They offer only text ads.
Minimum payout – $100
Payment Method – PayPal or Cheque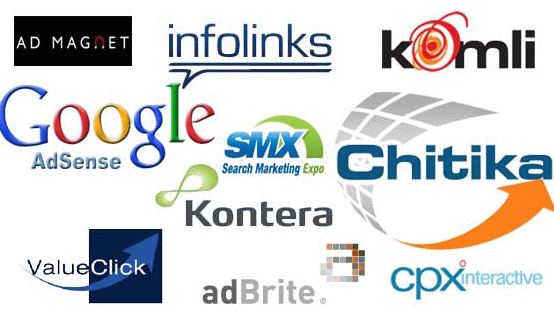 Infolinks
It is very easy to get Infolinks approval. They serve contextual ads. Their ads robot shows targeted ads for relevant keywords used in your blog's content.
Minimum payout – $50
Payment Method – PayPal or Wire transfer.
Chitika
They sometimes pay slightly higher than other Ads networks. Their payout is more than that of several other ads network. They have several ads format like PPC ads, CPM ads, PPV ads and Pop-up ads. They also run a strong referral program that gives 10% extra commission. Their approval rate is fast and easy, unlike Google AdSense.
Minimum payout – $50
Payment Method – PayPal or Cheque
Adhitz
They run mainly business and money-related ads. It is the fastest growing ads network and they offer a far less CPC rates, which is around 0.03 to 0.17. They share 70% ads revenue with publishers.
Minimum payout – $25
Payment Method – PayPal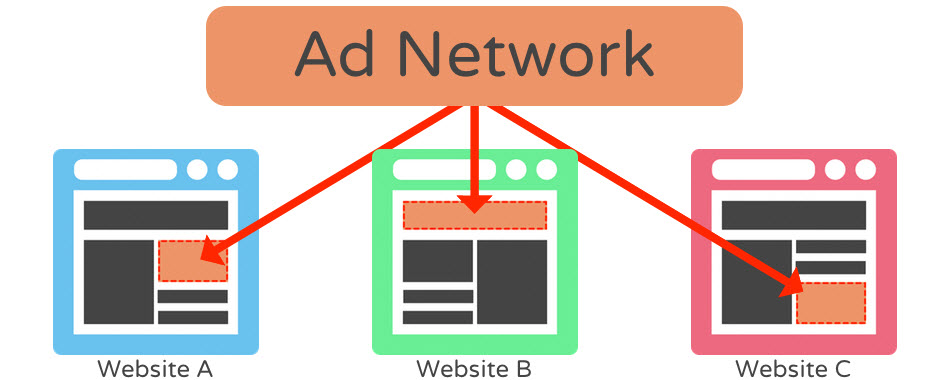 Kontera Ads Networks
They are similar to infolinks as they run in-text as well as image ads. Kontera like Infolinks displays relevant ads for all the keywords which are shown in double underline. Their CPC is low but they have a high CTR. It is compatible with Google AdSense and other networks. They offer 70% revenue share.
Minimum payout – $50
Payment Method – PayPal or Wire transfer.
Affinity
They run both, CPC and CPM related ads. They pay fairly well and easy to get approval. Affinity displays mainly keyword based targeted ads. In various ads formats to choose from, like, toolbar ads, in-text ads, search suggestion, gaming ads and widget ads.
Minimum payout – $50
Payment Method – PayPal
Bidvertiser
This is one of the oldest but not one of the best paid. Its CPC is from $0.2 to $2. They offer image and text ads.
Minimum payout – $10
Payment Method – PayPal
Adclick Media
This is the fastest growing ads media. They run PPC ads, Online text ads, Banner ads, Photo text ads.  You can monetize your websites, blogs, and email lists. They now have over 36,000 publishers and growing